Balko e-Connect

The e-Connect is a new software application designed by Balko to start and stop sensor recording remotely and give the customer a real time status of the Connectiv modules to give the user confidence during data acquisition.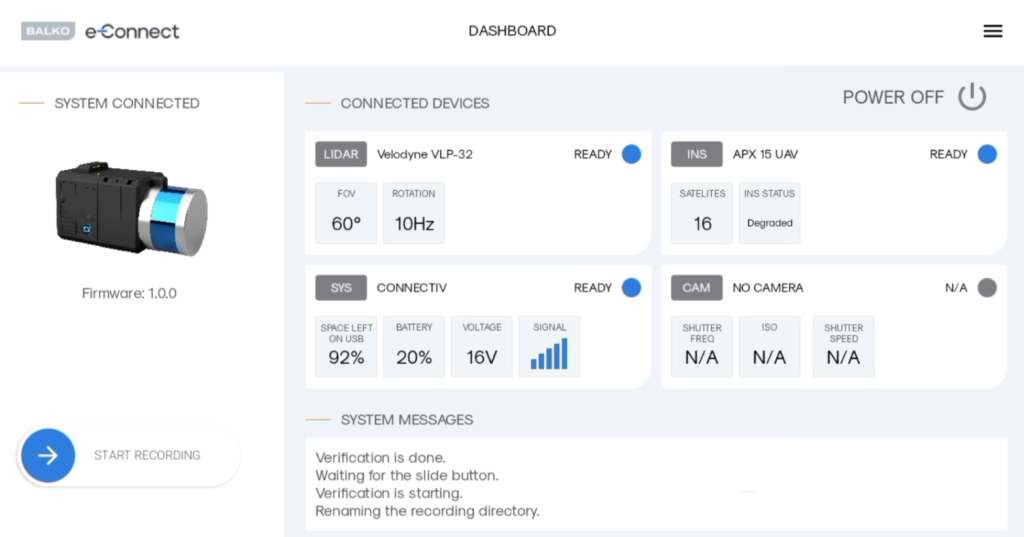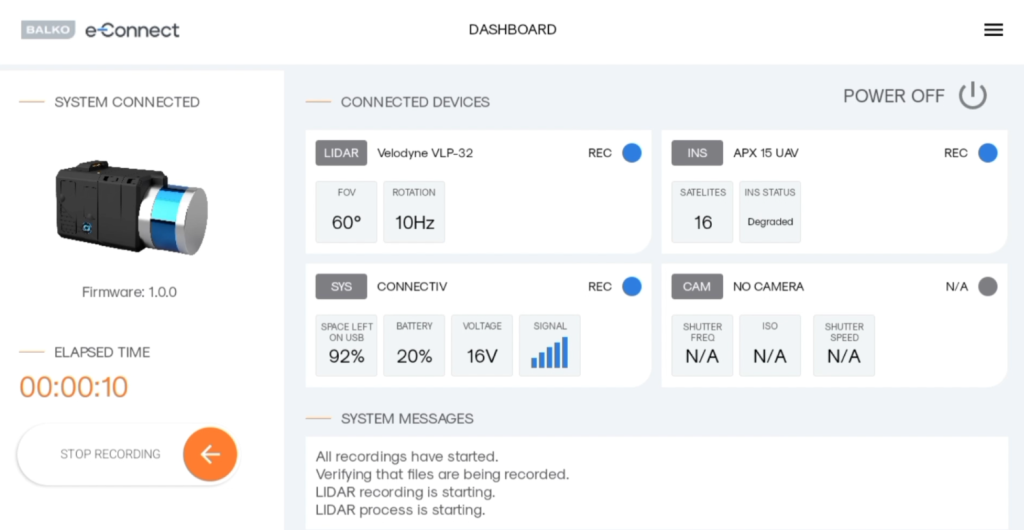 Status available in real time
Quickly see the space remaining on the USB drive as the system acquires in-flight data, the percentage of battery remaining as well as the voltage and signal strength between the Connectiv and e-Connect.
The system displays the lidar model installed on the Connectiv as well as the field of view and rotation speed of the lidar.
Inertial Navigation System (INS)
The inertial navigation section displays the model of the inertial navigation system that is used as well as the number of connected satellites and its status:
GPS ONLY
COARSE LEVELING
DEGRADED
ALIGNED
FULL NAV
This section displays the camera model that is installed as well as the shutter frequency, shutter speed and ISO of the camera module used.
1. Simple and intuitive dashboard that displays the status of the following modules:
Connectiv computer

Lidar

INS

Camera
2. Clear color code to indicate whether each component is ready for recording or in preparation.
3. Save recording space. Data capture start or stop, can be controlled remotely with a simple swipe of a button on the dashboard.
4. See elapsed recording time at a glance.
5. Activate the system from the dashboard using the « Power » button.
6. MESSAGES section at the bottom of the dashboard indicates everything that is happening with the system and allows messages to be exported in the event of an error.