Launch of the NEXT generation of the world's first MODULAR LIDAR – Connectiv
Connectiv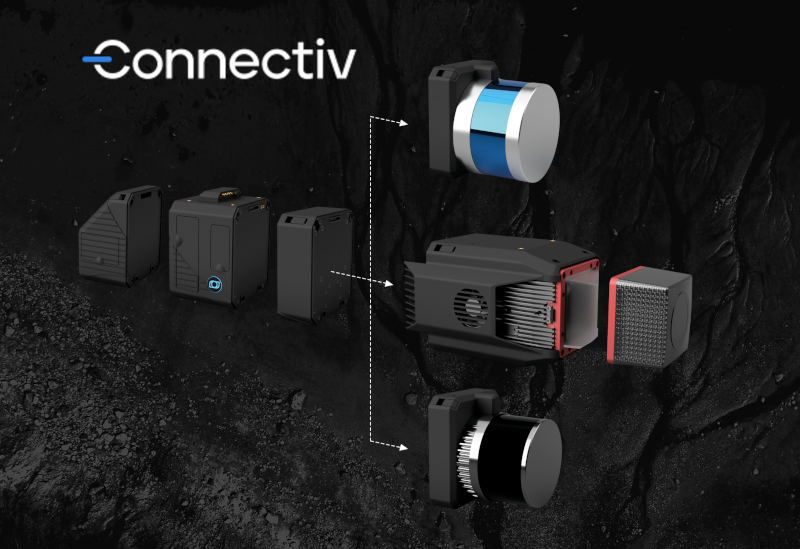 Quebec City, September 19, 2023 – Balko Tech is proud to announce the release of the new generation of the world's first modular drone lidar, Connectiv and its e-Connect application.
After the release of the e-ONE in 2021, Balko Tech quickly got back to work with its research and development team to improve this modular lidar system, which has quickly become an essential tool for surveying firms and companies that offer lidar data capture services by drone.
This NEW generation, Connectiv, allows sensors, inertial platforms and cameras to be interchanged according to the requirements of different projects, allowing the user to complete a multitude of different projects simply by exchanging the different interchangeable modules, instead of purchasing a brand-new system. The completely redesigned case also includes a simple locking lever system that makes switching between the different modules even faster and easier.
In addition to improved hardware, firmware and software, the Connectiv comes with a brand-new application called e-Connect that allows you to see important information about the flight status and the status of the data collection. Data can be viewed from a tablet on the ground while the Connectiv performs in-flight data capture.
Maude Pelletier, president and founder of Balko shares her vision for this new generation of modular drone lidars stating, "Since its beginnings, Balko Tech aims to democratize geospatial data capture by developing modular lidars, with the Connectiv, we are taking another step in this direction by making this system even easier to use and allowing users to have even more control over their data collection. "